Following up on yesterday's post listing my five best garage sale finds for our seasonal camp site, here are some things I wish we had bought, either new or used, that we didn't for one reason or another…

1. Ice Maker – Early in the year, I did the math and figured it would be cheaper to buy bags of ice as needed than to buy an ice making machine.  We ended up spending about 40-50 nights at the lake (depending how you count – some of these "nights" were actually day trips) and we usually bought a bag of ice per day on average – sometimes more, sometimes less, usually for around $2.50/bag.  So that means we spent $100-$125 on ice over the course of the summer.  That's slightly cheaper than a new ice maker which goes for around $150 + tax.  But if we'd bought one, we would have it for its entire lifespan going forward – at Christmas and for other events (Birthdays! Grey Cup parties!) in our house.  And of course we'd also have it if we end up with a seasonal site again in future.
2. (Better) Deck Box – I bought a cheap deck box at Canadian Tire fairly early in the season.  It worked fine for the most part but I sort of wish I had a sturdier one that had a bit more storage space.
3. Tarp Clips – When we happened to visit him during his stay at Echo, Shea's co-worker, who happens to also have an rPod, had tarp clips to pin down his rDome external tent.  He said they work really well, especially on windy days.  (The irony – the same weekend he camped at Echo, I woke up at 5am to try to hold our rDome in place with logs, plastic tubs full of clothes and anything else I could find since the wind was blowing so wildly.)
4. Rocket Copters – We only discovered these cool toys during one of our last weekends at our camp site when we saw kids slingshotting them into the sky over the playground (from our site, we thought they were some weird new firework at first until I investigated a bit more.  The kids who had them very generously allowed Pace and even Sasha to have a try.)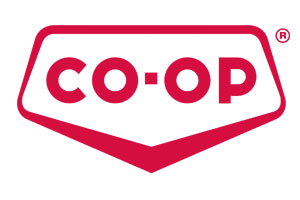 5. Fort Qu'Appelle Co-op Membership – it's tough to say if buying a membership ($10) would've paid off with whatever cash back we got for our spending this summer. But every time we popped into the local co-op grocery store for another $50-$100 in groceries for the weekend, I kept thinking "I should've gotten a membership at the start of the season!"